The much-awaited launch of the year is finally here! As Tito's, the latest addition to Noida's nightlife opened its doors to the guests, many partygoers came in large numbers for this launch bash.
DJ Mack Vieira and Goa-based model and anchor Bhumicka Singh had the crowds swaying to their beats as they took over the console. The club also invited dancers from Goa to perform at the opening night.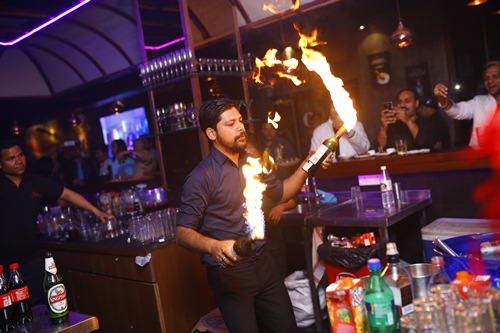 Neeraj Dixit and Rajan Puri, owners of the club, explained what made them bring the legendary Tito's GOA to Gardens Galleria, "Goa has been our second home and it's known for its party scene. We wanted to bring something spectacular to Delhi's nightlife. It was all about bringing the Goa party vibes to the Capital."
Established in 1971, Tito's is one of Goa's landmark venues, which houses an elegant open-air restaurant, a concert space and adjoining nightclubs. Speaking at the launch, Mahim Singh, Mall Head, Entertainment City Ltd, said, "Tito's is already a name to be reckoned with in Goa. We are happy to bring it to Gardens Galleria Mall, which is already home to some of the top F&B and entertainment brands in Delhi-NCR."
So, put on your dancing shoes and get ready to party in Goan style at Noida's popular entertainment and shopping hub, Gardens Galleria Mall.